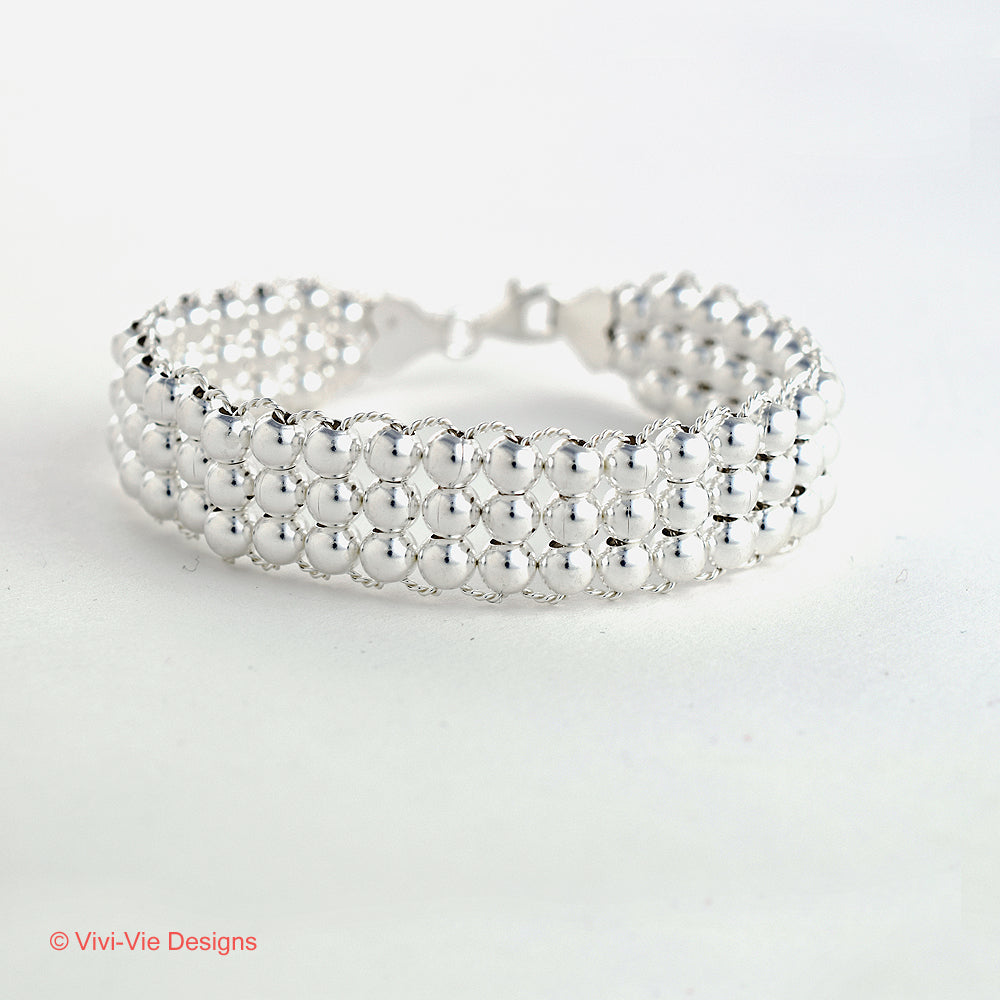 925 Silver Hand Crafted Triple "Metta" Bracelet
€160.00
Triple Metta Bracelet from the "Metta" collection; meaning love and friendship.  
Beautiful hand crafted solid 925 Silver bracelet. Comes in three different lengths to fit most wrists.
Delicate detail has been added by connecting each polished sphere by woven silver wire. A classic bracelet for any occasion.
As a celebration of love and friendship launching the metta collection, we will be adding some extra love. Until the 15th of April you will receive a 925 silver heart friendship bracelet for free when you purchase a metta bracelet.